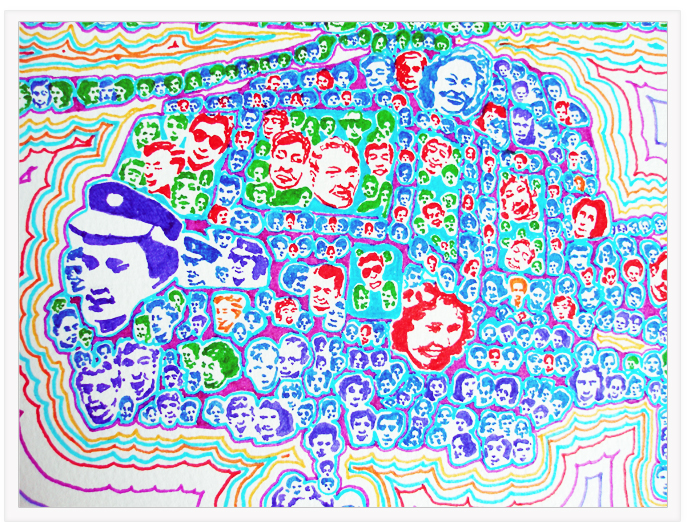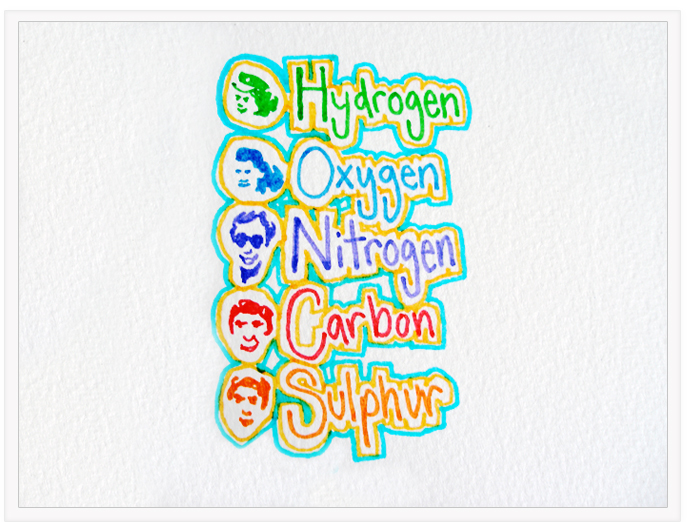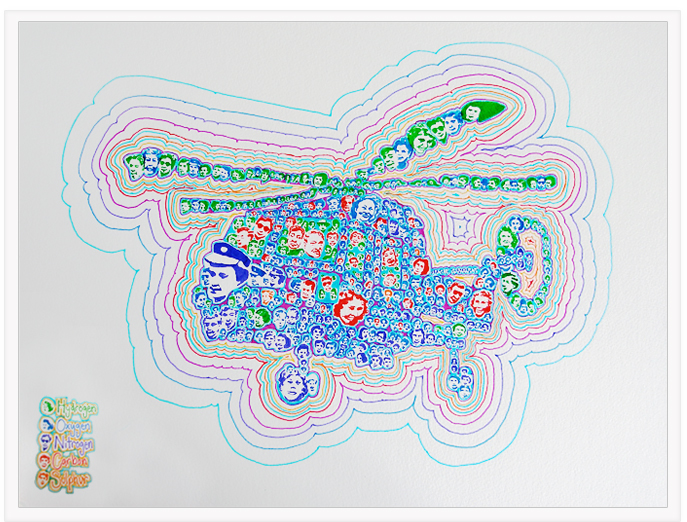 Eggopper
Ink on Paper
August 2007
50cm x 42cm
Faces are colour coded to represent various atoms. Red = Carbon,
Green = Hydrogen, Blue = Oxygen, Purple = Nitrogen, Orange = Sulphur. The atomic people are forming the shapes of various components of aviation pollution – Nitrous Oxide (NO), Carbon Dioxide (CO2) Carbon Monixide (CO), more complex hydrocarbons (C2H4, C6H12, C8H6) and water (H2O).
The people are drawn from Polish, American, Russian, German and English Wartime photographs.